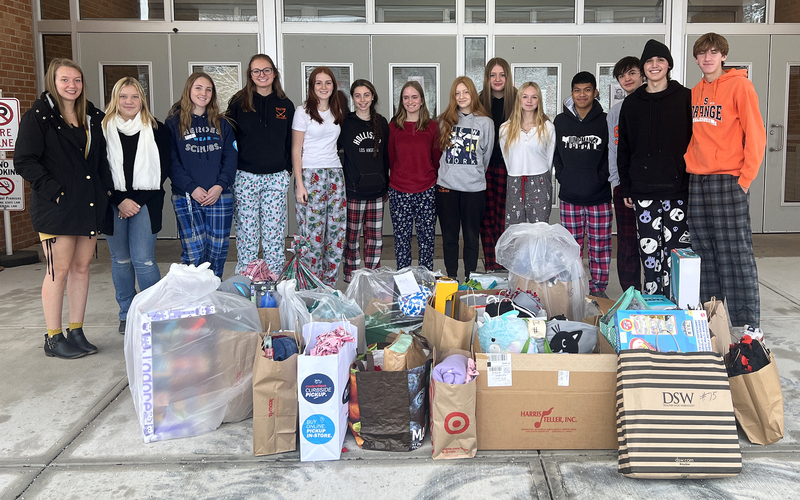 For the 20th consecutive year, the Walton Central School District teamed with Delaware Opportunities for a gift drive to help area children. This year, the drive covered 12 families and 25 children. The National Honor Society organized and sponsored the drive this year, and gifts were donated by students and numerous faculty and staff members from the elementary, middle, and high schools.
A list of families is given to the school ahead of time, though identities are not known. Gifts remain in the county, however. The only information given to the school is age, gender, and sizes for each child, as well as a list of wanted items or interests.
Pictured from left: Makara MacGibbon, Havyn Merwin, Abigail Seguare, Rachel Trimbell, Eve Foster, Ella Rhinehart, Isabella Yetto, Allene Vesterfelt, Caroline Gorence, Faith Lambert, David Gatchalian, Gianni Marano, Meyer Little, and Caden LeBarge.

#WeAreWalton #WaltonCSD #WaltonPride