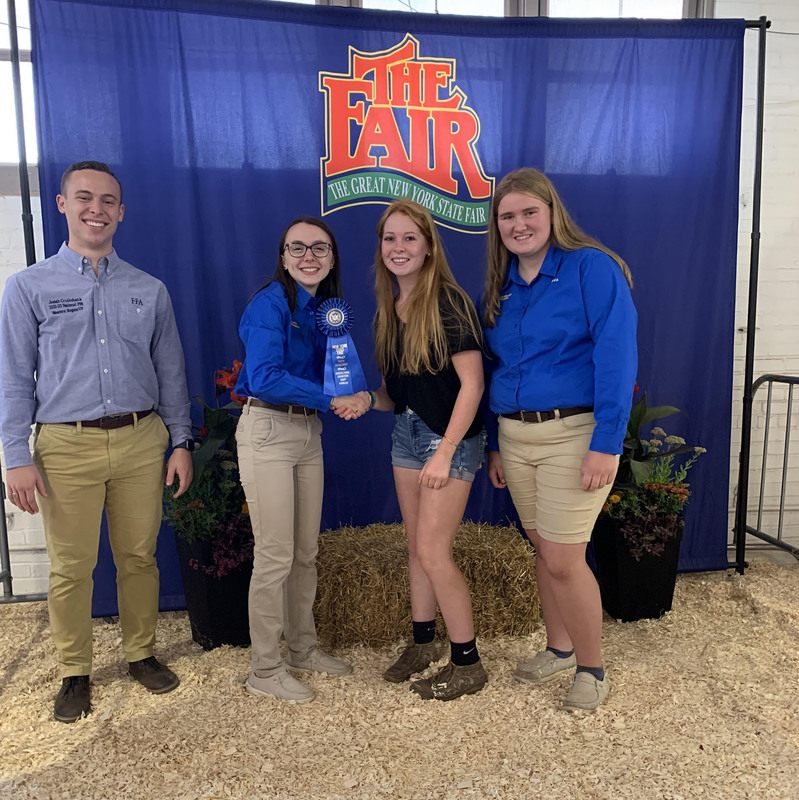 Walton CSD sophomore Amelia Somers placed fifth in the New York State FFA CDE Dairy Handlers contest.
Just 32 youths were selected to compete in the contest thus year. She was once place away from being called back for a runoff to determine the overall winner.
"This is an awesome achievement for her first time doing this," Walton FFA adviser Vanessa Merrill-Wickham said. "Amelia has made it her goal and mission to earn the state star dairy farmer for NYS FFA before she graduates and she is well on her way. I know we are going to see some pretty awesome things from this girl over the next couple of years."
Congratulations, Amelia!