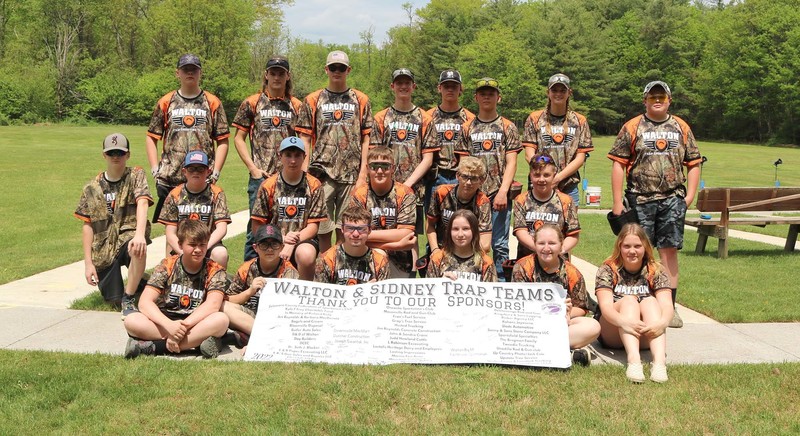 The Walton Central School District once again competed in the New York State Clay Target League for the 2021-22 school year. This year, Walton teamed up with other local schools including Sidney, Delhi, and Downsville.
Several Walton students competed in the state tournament in late June. There are also three who will compete at nationals.
The students who participated in the state tournament in late June were:
Caleb Kingsbury
Carter McNamara
Havyn Merwin
Hayden Robinson
Peyton Tweedie
Jillian Wright
Those who will attend nationals in Michigan in early July are:
Carter McNamara
Hayden Robinson
Peyton Tweedie
Make sure to check back in July for results!