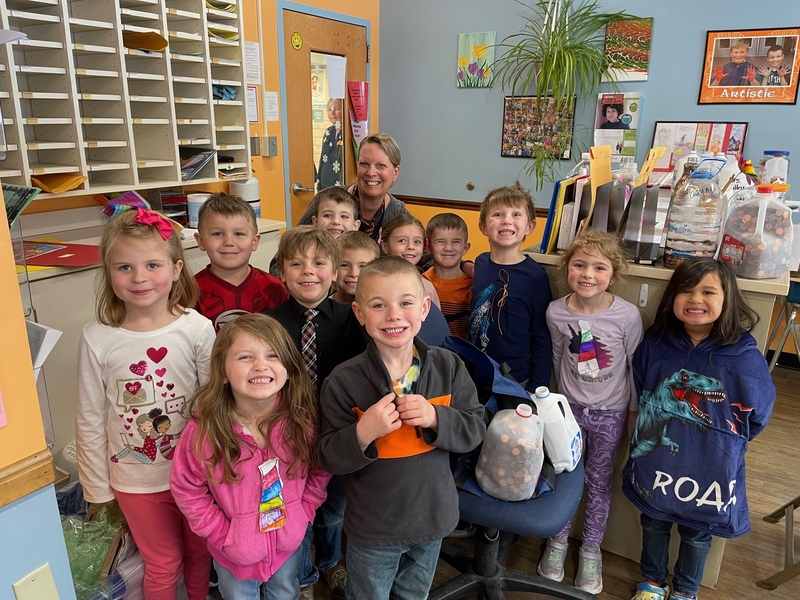 Pennies from Heaven raises money for DVH
Townsend Elementary held the annual Pennies from Heaven fundraiser during the month of February. The event raises money for UHS Delaware Valley Hospital.
This year was another success as the school had 824 pounds of pennies, which were brought in from all classes at Townsend. That will be approximately $1,500 for DVH.
The winning classroom this year, which will receive a pizza and ice cream party, is Mrs. Condon's kindergarten class. They brought in 167 pounds of pennies! Mrs. Condon also asked her class what the hospital might need, the responses varied and included thermometers, blood pressure cuffs, blankets, pillows, beds, and wheelchairs.
The following classes gathered the most pennies for their grade and will receive ice cream treats for the class:
UPK: Mrs. Beers (20 pounds)
Kindergarten: Mrs. Dutcher (40 pounds)
First grade: Mrs. Wagner (43 pounds)
Second grade: Mrs. Evans (85 pounds)
Third grade: Mrs. LeBarge (40 pounds)
Fourth grade: Mrs. Harrington (63 pounds)
Fifth grade: Mrs. Ogden (60 pounds)
Mrs. Cetta's class (8 pounds)
The program, which began in 1998, finished its 26th year. Over that time, Townsend Elementary has raised 25,642 pounds, which comes out to more than $45,100 donated.