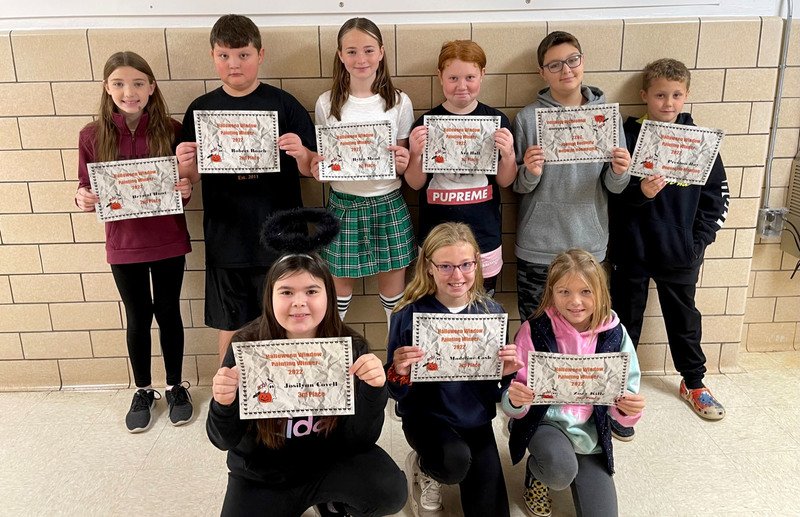 The annual Townsend Elementary window painting contest had 11 groups painting throughout downtown businesses, who each year are generous enough to host the artists.
The winners this year were:
First place: Rylee Mead and Ava Hall (Wayne Bank)
Second place: Brystal Hunt and Robert Roach (Klinger's Motorsports)
Third place: Madeline Cash, Zoey Kille, and Josilynn Covell (Speedway)
Honorable mention: Preston Roy and Nico Catalano (Molto Espresso)
Pictured are: Front (from left): Josilynn Covell, Madeline Cash, and Zoey Kille. Back (from left): Brystal Hunt, Robert Roach, Rylee Mead, Ava Hall, Nico Catalano, and Preston Roy.